Work with an Experienced, Full Service Agent Who Enjoys Saving You Money
Tim Maitski, Realtor




Over 500 Transactions Since 1999

 



Most agents will happily pay 25% referral fees to agents in the "REALTOR Club"
We pay a 50% "referral" fee to you 

when as a marketing fee


(terms and conditions)
Full Service with Expertise
Problem Solving Negotiator
Diplomatic and Respectful
Contract to Close Expediter
Preferred Professionals Save You $$$
Final Walk Through Verifications
Celebrates at Closing with You
Why Can't Other Realtors Offer Such a Big Rebate?
They choose to pay their broker 50% of their commissions for the advantage of national brand name recognition
High cost advertising in newspapers, billboards and pay-per-click
They'll haul around ten people and only a few will ever end up actually buying and generating a commission
Sell too many low priced homes.  The high price home buyers have to subsidize the lower priced buyers
Spend half their time trying to drum up new business.  Facebook, blogging, telemarketing...
We Developed a Better Way...
We Cut Expenses So Our
Buyers Get Huge Rewards 
Two Easy Steps:
1.  Work with Tim Maitski as Your Full Service Buyer's Agent  
2.  Collect 50% Commission Rebate at Closing
Our broker, Atlanta Communities, charges a flat rate which ends up being only about 5% of our commissions.
We attract serious buyers. They are smart and loyal.
Full 50% rebate for homes above $333,000. Higher commissions from higher priced homes allows us to be very generous.
No advertising. Just a great offer with an inexpensive website. We rely on happy clients to refer us to their friends and family.
We Cut Our Expenses, Not Our Service
There's a lot of wasteful and inefficient spending that goes on in the traditional real estate industry.  You pay for every penny of it through high commissions or lack of a rebate.
Attend a Free
Private Introductory Meeting
Risk Free Evaluation
Let's meet in person to go over exactly how we can save you money

We Can Meet at Either Our East Cobb or Dunwoody Office
Private Introductory Meeting
Give us 60 minutes to show you how we look out for your interests every step of the way.  Our rebate offer is really good but  our expertise and service is much more important.  Buying a home isn't rocket science but unless you buy homes often, you might not be aware of some very important items.
What if something happens, such as a job transfer, and you can't complete the purchase of a $500,000 home?  You'll not only lose your earnest money when you default on the contract, you'll be on the hook for a $30,000 commission on a home you didn't buy.  We'll show you some special stipulations you might want to include in your offer in order to protect yourself from a worse case scenario.
The "free" reports advertised on TV are not the real FICO scores that lenders base their pricing on. I'll show you where you can get the real FICO scores. Sometimes the difference of one FICO point can mean thousands of dollars in mortgage fees. Once you know your score you can decide if you need to try to manipulate it or not. With a rapid rescore, you'l ll be ready to qualify for the best rates on your mortgage.
Submit Simultaneous Offers and Let Sellers Compete
The ultimate position for a buyer to be in is to have two great homes to choose from.  Then they can feel good about walking away from one if they don't get their terms accepted.
In a fast moving market, we have had success in submitting simultaneous offers and letting sellers compete.  Investors do it every day but for some reason most agents are very reluctant to do this.
Success in negotiations is all about positioning and having options.
Murders or Suicides Don't Have to be Disclosed.  You Have to Ask.
Some people would have a huge problem living in a house where there had been a murder or suicide.  In Georgia, sellers don't have to disclose those stigmas.  But if you ask them upfront, they are then required to tell you.  Don't wait until after the closing for a neighbor to tell you a grizzly tale.  Make the seller warrant that information as part of the contract.
Submit a Contract on Site in 10 Minutes
In a competitive market, sometimes you have to be quick with submitting an offer.  While other buyers are going back to their agent's office to write up an offer, print it out, sign it, scan it back and then email it which could end up taking several hours, we can use our digital signing system on our iPad, get your signatures with a touch of the screen and have your contract to the listing agent in about 10 minutes.  Using the latest technology not only saves time but it can be the difference between getting your dream home and being a day late.
50% Commission Rebate
Getting $7,500 back on the purchase of a $500,000 home is a pretty big deal
Local Business Discounts
Discounts of 10-15% at over 90 local businesses
Smart Buyer Handbook
Chock full of information you need to know about when buying a home.
Special Discounts on Professional Services
Our preferred providers offer our members extra incentives on top of their already low prices
Smart Buyer Insurance Double Check
Our preferred insurance brokers will shop the market to make sure you aren't paying more than you have to for not only homeowners insurance but also automobile, life and disability insurance. 15 minutes can save you a lot on insurance.
Apple Pie and Bottle of Wine
Celebrate the American Dream
Frequently Asked Questions & Answers
Yes. Georgia is one of 40 states that allow home buyer rebates. United States Department of Justice is all for rebates and is trying to make them legal in all states.
"Offering rebates and incentives is one way that real estate brokers can compete for consumers' business, leading to lower prices to consumers."
From the HUD RESPA rule FAQ page 43
"real estate agents may rebate a portion of the agent's commission to the borrower in a real estate transaction.  The rebate must be listed as a credit on page 1 of the HUD-1 in Lines 204-209 ....rebates to borrowers do not violate Section 8 of RESPA as long as no part of the commission rebate is tied to a referral of business."
Do I have to use your preferred lender?
No.  You can use anyone you want.  But you must get pre-approved with one of our lenders up front.  Being in the business for so many years, we know all too well that many lenders'  pre-approval letters are worthless.  Therefore, we want a letter from someone who we trust so that we  know you are well qualified before we commit time showing you homes. It's also an easy way for you to get a free credit report.
We'll show you how to shop for a mortgage and how to compare competing quotes.  
In a multiple offer situation, having a strong pre-appoval letter from a tried and true lender can make the difference in your offer getting accepted over others.
Do I have to pay taxes on this rebate?  Will you report it as income?
In our opinion, No and No.
A national real estate company that also offers rebates requested and received an IRS ruling on their rebates back in 2007.
"...a payment or credit at closing represents an adjustment to the purchase price of the home and generally is not includible in a purchaser's gross income.  Nor does Taxpayer have an information reporting obligation for those amounts under any other section of the Code."
An IRS letter is technically only applicable to that one specific taxpayer but the ruling gives pretty good guidance.  In the IRS analysis, they compare it to a rebate on an automobile which isn't considered income.  We are not tax experts so please consult your tax advisor just to be safe.  Give them the link to the ruling and see what they say.
Do I have to sign an Exclusive Buyer Agency Agreement?  If so, for how long?
No.  Membership has its benefits.  Most traditional agents require their clients to sign a long term  Exclusive Buyer Agency Agreement.  If they do a really bad job you are still stuck with them to the end of the Agreement period.
Instead, we need you to sign a Non-Exclusive Buyer Agency Agreement that  spells out the details and responsibilities for both of us.  By becoming a Home Buyer Savers Club (terms and conditions) member you are telling us that you are committed.   It's highly unlikely that you are going to bail on us for another agent because we're confident that you  aren't going to find a better package of expertise and savings.
Please take us up on our free private buyer seminar before you sign anything so you can make sure we are a good fit.   We also offer a one time tour of homes without a membership to give you a chance to get familiar with us before you become a member.
Can I get the 50% rebate on any home?
No. For the full rebate, the home has to be purchased for at least $300,000 . We offer a smaller rebate for homes between $150,000 and $300,000. Our minimum commission is $4500 so therefore there usually isn't any rebate offered for homes under $150,000. Use the
Rebate Calculator
to see how much your rebate might be.
You need to use us as your buyer's agent and therefore the home needs to be in an area that we are competent in. We work from intown Atlanta up through the northern suburbs. Midtown, Buckhead, Sandy Springs, Dunwoody, Roswell, Alpharetta, Cumming, Marietta, Woodstock, Kennesaw, Acworth, Smyrna, Vinings, Norcross, Duluth, Decatur and areas fairly close to those towns.
Are there other companies that offer rebates?
Redfin, a national company, has been offering rebates for 10 years. They have a very nice website but they don't offer as much of a rebate as we do.  For example, their rebate on a $300,000 home is only $1,125 vs. our $4,500 rebate.  They need to pay back  investors who have given them over $50 million .  I don't have an investor who needs a big cut of my profits so therefore there is more money  left to provide a bigger rebate.
Other companies make you do some work.  They might limit the number of homes that they will show you.  We cut our expenses, not our services.
Other agents seem to really bad mouth the idea of rebates.
They sure do.  But here's a simple question to ask them to explain.  Ask them if they have any problem with referral fees between agents.  Almost all agents have no problem at all paying 25% of their commission to another agent that brings them a buyer referral.   Some will pay a relocation company 35% or more as a referral fee.  Why is a buyer rebate any different than a referral fee to another agent?
They'll deceptively say something about it being illegal for an unlicensed person to receive any part of a real estate commission.  You need to be a trained professional like them.  You need to join their  "Realtor Club" to get that kind of benefit.   Here's an idea.  Join the Home Buyer Savers Club and get a "referral" fee for referring yourself directly to us. It's not only legal,
the Department of Justice encourages it
.
I thought sellers pay the commission and buyer agents were free?
When sellers put their home on the market or evaluate offers that they receive on their home, they consider what they will net after commissions.  The reality is that buyers actually end up  paying for commissions by way of a higher sales price.  Smart buyers realize that the buyer actually ends up paying for everything in the entire process.
Buyers are the only ones bringing money to the table from which everyone involved in the transaction gets paid.  Rebates are a way to share in the savings that a frugal and efficient buyer's agent creates.  It's unfortunate that the real estate industry payment structure is so convoluted but fortunately rebates are a way to end up with a more competitive market.
What if I'm already working with another agent?
Sorry, if you have signed an Exclusive Buyer Agency Agreement with another agent we can't work with you until that Agreement expires or is terminated.
If you terminate, make sure that it's a mutual termination so you aren't on the hook for paying them a commission.  You might have to negotiate some kind of termination fee to make it worth their while.
There is none.  This is a real deal.  You work with an experienced, full time, savvy negotiating agent who was smart enough to create a profitable business model that not only makes him a lot of money but allows you to receive a 50% rebate reward.
Selling Higher Priced Homes Makes the Numbers Work
A $500,000 home sale generates a $15,000 commission where as a $100,000 home sale only generates a $3,000 commission. Having a higher average sales price means more time and attention can be given to each buyer.
Our Clients Say the Nicest Things!
Jeannie Blom MD
Physician/Medical Director
I'm a physician and Medical Director and I had the privilege of obtaining Tim Maitski as my buyers agent. Tim worked with me for 5 months making sure I got my dream home at a dream price. We consider Tim family. His honesty and integrity are legendary. The level of service he provides is beyond compare. Tim is the Clark Howard of real estate and I would not do business with anyone else. Tim's advocacy skills exceep top attorneys. He truly has your best interest at heart at all times. Once you work with Tim, no one else will ever suffice. Like the iconic lyrics of Tina Turneer, he is "Simply the Best".
Ned Mulligan
Head Chaplain at Holy Inocents' Episcopal School
We moved from Rhode Island and we had four days to buy a home. We saw 22 homes in a day, made two offers, and had a contract on the home we bought two days later. He is the best, most professional, and thoughtful realtor with whom I have ever worked and I have owned quite a few homes.
Art Linton
Study Abroad Advisor Emory University
Tim Maitski was a pleasure to work with in helping my wife and I find our first home. Tim knew the market inside and out and was easy to work with, flexible, knowledgeable and a straight shooter who tells it like it is. He is very confident and low pressure on clients. Trustworthy, consistentvery reliable and a great guy too! He is very experienced as a real estate agent and I give him my highest recommendations. If you are looking for a home in Atlanta, Tim is your man!
Time Limits Me to Working with Only 5 Buyers/Month
Secure Your Rebate Opportunity by Calling Now…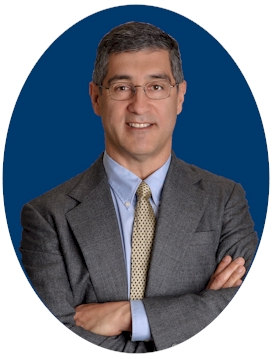 This offer has nothing to do with any other agent at Atlanta Communities other than Tim Maitski.  
Each agent is an independant contractor who can choose to do business as they so desire.